3-STEP BEARD ROUTINE TO HELP "SCRATCH THE ITCH"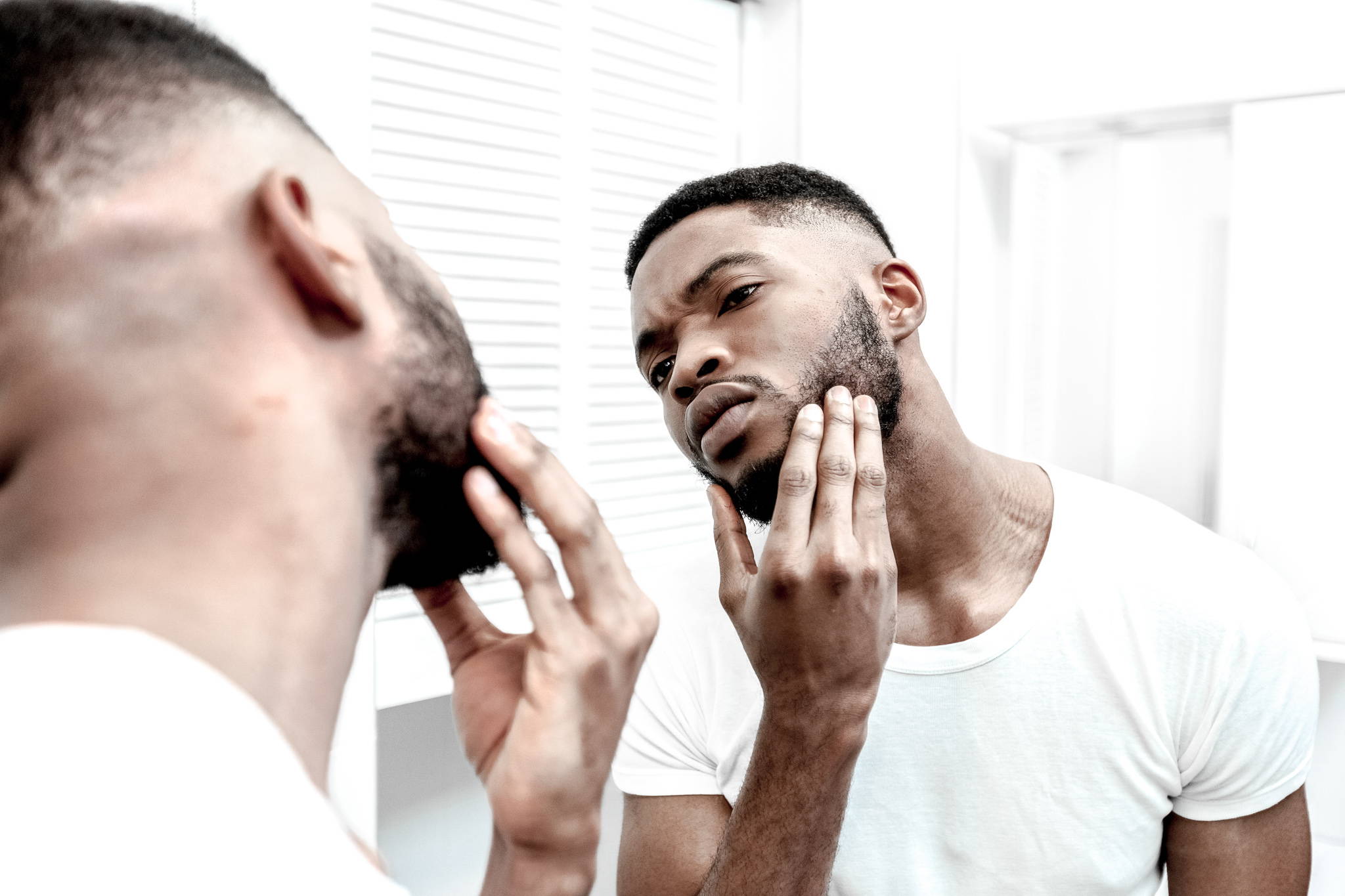 THE UNSCRATCHABLE BEARD ITCH
In the midst of 2020 going onto 2021, the year full of surprises and change, one thing that hasn't changed is the desire to grow a perfect beard.
Beards have grown in all different shapes and sizes and to the delight of many, their beards are now acceptable in most workplaces, AKA their homes.
Although beards might be growing long & strong, there is something happening beneath the surface. It's a constant source of irritation, frustration, and most likely has made you think once or twice of reaching for your cheap clippers since you can't visit your barber; yes, I'm talking about itchy-beard-syndrome.
Itchy-beard-syndrome is nothing new to beard growers everywhere, but it is something that has been amplified with the wearing of masks and face coverings. Regardless of the material, I have yet to find a mask that doesn't cause irritation to my beard. This means that we need to make an extra effort to ensure the health and cleanliness of our beards.
That being said, we've put together a simple 3-step routine that, from our experience, has helped to "scratch the itch."
Step 1: Clean It Up!
Gentlemen, we take this moment to remind you that dry skin and damaged hair is one of the leading causes of beard itch. I'd recommend getting into a warm shower, not too hot because you could further dry your skin out, but warm enough to open up your pores so when you use a beard & body wash, that it will clean it through and through. Finish your shower off a cold water rinse on your face to close up the pores.
Step 2: More Oil Please!
Grab your B.I.G Beard Oil, I personally love the smell of the Regal Vanilla (so does my wife), put a nickel size amount in your hand, rub your hands together, and then apply to your beard in all directions.

Pro tip: if you have extra oil in your hands, apply it to your eyebrows & lips to moisturize them also!
Step 3: Brush, Brush, Brush it out!
Grab your Beard Brush and start grooming! Doing this after putting the oil in your beard is smart because it will help get an even better distribution of the oil around your beard by using the brush. Not only that, but the brush will help get rid of any loose skin, hair, dirt, and other things that could plug up your pores.
It also provides the benefit of training your hair in what direction it should grow, providing you with a symmetric, clean look on top of keeping any pesky in-grown hairs at bay.
Say a B.I.G goodbye to beard itch!
We'll leave you with this thought today: self-care is not selfish. Take moments every day to keep yourself refreshed and recharged so you can continue to be Incredible Gentlemen in every action you take during your day.